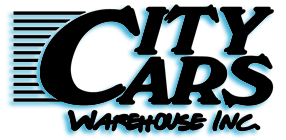 STORE HOURS:
Monday-Friday: 9am - 8pm
|
Saturday: 9am - 7pm
|
Sunday: 10am - 4pm
Guaranteed Credit Approval* from City Cars Warehouse Inc
Serving San Fernando Valley
Our professional team is here for you. We pride ourselves with our 100% commitment to customer service and excellence. We have delivered thousands of vehicles to thousands of happy and very satisfied customers.

We proudly offer a wide variety of specialty vehicles for everyone. City Cars will only carry the highest quality vehicles in our inventory which range from Classics to Modern, high-end, hard to find sport cars and ultra luxury machines. You can say that we carry something for everybody. Allow us to show you how easy it's supposed to be to buy and drive the car of your dreams.

City Cars has a wide variety of purchasing options to fit your budget and we also offer competitive financing deals and comprehensive extended warranty programs with most of our cars. City Cars is pleased to provide professional assistance for all your automotive needs.